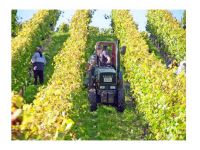 Professione DOC Wine enables to classify the manpower statistics providing an accurate employees cost database.
The equipment form allows an advanced management of machineries, assembling manpower statistics with the administration of activities, planned maintenance, fuel data sheets, purchase prices and amortization schedules.
Labor and equipment costs combine to define precisely the business costs, providing a permanent and valuable tool of control upon the whole production process.