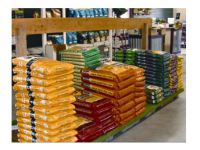 Professione DOC Wine provides a comprehensive database combining every information regarding agrochemicals and fertilizers (product name, composition, hazard warnings, methods of use depending on cultivation and adversity).
Professione DOC Wine allows to manage warehouse operations through the tracking of movements, invoices, CRMs, batches and stocks, providing a complete traceability of incoming and outgoing orders.
Through the use of such instruments, Professione DOC Wine enables the automatic generation of the loading and unloading registry and provides a valuable control tool for the optimization of products in stock, therefore, improving the production efficiency.